Scion xB
Nissan Cube
2.4-liter, inline four-cylinder
Engine
1.8-liter, four-cylinder
70 cu.-ft.
Max Cargo Capacity
58 cu.-ft.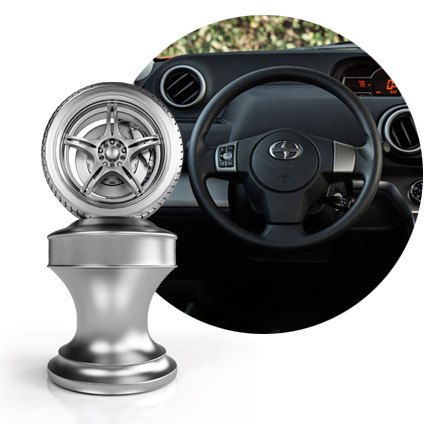 Scion xB vs. Nissan Cube
When it comes to unique style that is sure to turn some heads on the street, Scion vehicles rarely have much in the way of competition. That gap closes pretty quickly when we place the Scion xB vs. the Nissan Cube in a head-to-head competition. Both vehicles certainly take advantage of their design elements to make maximum use of what they are offering customers. When it comes to the rest of the basic comparison criteria, the Scion xB runs away from the rest of the Nissan Cube very easily.

Additionally, the Scion xB comes with a lot of standard features that include rear privacy glass, power windows and locks as well as air-conditioning and cruise control. Because the Scion brand really emphasizes the idea that a customer can make each vehicle their very own through dealer additions, There are a lot of accessories that the Scion of Naperville Accessory Department can add to the Scion xB like a choice of differing wheel sizes, performance upgrades, fog lights and a rear spoiler to name a few. One of the most popular additions is the BeSpoke audio system that can integrate some smartphone applications like Pandora Internet Radio into the driving experience of the Scion xB.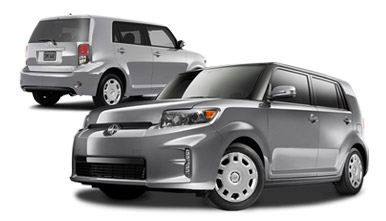 Setting the Scion xB apart from the Nissan Cube
The performance scores recorded in the battle of the Scion xB vs. the Nissan Cube all but put the comparison between the two vehicles to rest. Under the hood of the Scion xB is a 2.4-liter, inline four-cylinder engine that produces 158 horsepower and is capable of attaining an Environmental Protection Agency fuel-estimate of 22 miles per gallon in the city and 28 miles per gallon on the highway. On the other side of the battle, the 1.8-liter, four-cylinder, 122-horsepower engine of the Nissan Cube squeezes out a few more mpg than the xB, but not really enough of an advantage to make up for other short comings.

Storage capacity in the Scion xB is also greater than that of the Nissan Cube. With the rear seats up and deployed for passengers the Scion xB will have 21 cubic-feet of space to carry plenty of necessary gear with you. In fact, that amount of cargo space is larger than the available trunk space on more tradition and not as fuel-efficient sedans. When the seats are folded down, the cargo space on the Scion xB more than triples to a cavernous 70 cu.-ft. of space; placing it in the realm of more expensive and larger crossover SUVs. The Nissan Cube has 11.4 cu.-ft. of space available while carrying rear passengers and 58 cu.-ft. with the rear seats folded down.